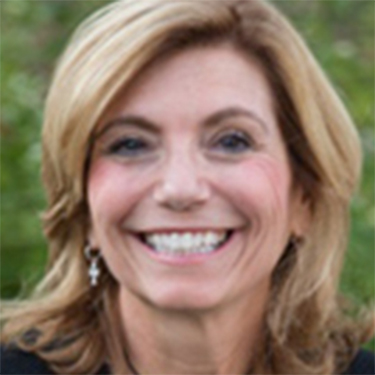 Susan Martinelli Shea
Susan Martinelli Shea is the president and founder of Dancing with the Students, a 501(c)(3) Private Operating Foundation which teaches ballroom dancing, manners and respect to inner city students. She started with one school in Philadelphia in September, 2005, and has added schools every year. Her former career as a special education teacher spanned fifteen years and five states. Sue is a proud graduate of Boston College and holds a masters degree from Johns Hopkins University.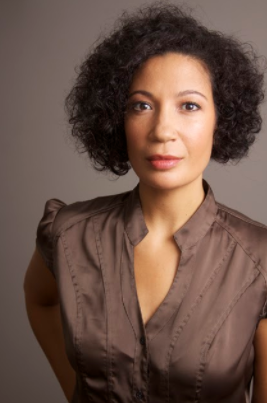 Severin Blake (Dance Instructor)
Severin is pumped to be with DWTS! Severin is a performance artist, deviser, theatre maker, avid mover, bodyworker and children's book author. Their work interrogates language, excavates ancestry, and strolls with the jungian shadow. They are building a creative family in Philadelphia. They've created original roles in collaboration with Headlong Dance Theater (incubated artist), Swim Pony, The Painted Bride, and Applied Mechanics (Company Member). As a mover Severin has had training in multiple modalities but their main loves are Argentine Tango, Samba, and getting down on the dance floor with friends. Hailing from the exotic states of Utah and Iowa, Severin has had the honor of studying acting at the University of Utah. https://www.severinblake.com/
Leah Holleran (Ballroom Dance Instructor)
Leah Holleran is thrilled to be entering her fifth year with Dancing With the Students! She earned a BA from Muhlenberg College in 2012. Leah has been a professional performing artist for over ten years, acting on film, Off-Broadway, and locally in musicals, plays, and dance pieces. She toured the U.S. for three years with Enchantment Theatre Company, which was her first foray into puppetry. She is the co-creator of an original puppet show, The Dragon and the Wanderer, which she and her wonderful husband Aaron toured through Europe in the summer of 2019, and currently perform locally (to learn more, check out www.thedragonandthewanderer.com). Additionally, Leah writes personal essays and fiction, teaches English as a second language, and trains in the circus aerial arts. She is so grateful to the entire DWTS team, and is looking forward to another year of teaching ballroom!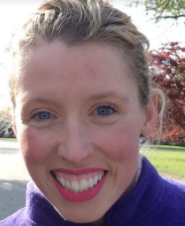 Rae Mickelwait
Rae Mickelwait is so excited to continue with Dancing With the Students in Kentucky! She graduated from Georgetown College with a Bachelor's of Arts degree in vocal performance in 2011. From there she found Arthur Murray dance studios, and is approaching her 10th year with the Lexington Franchise as Manager. Dancing with Arthur Murray is what led to her involvement in the Dancing with the Students program. Rae is looking forward to sharing the joy dancing can bring, both in-person and virtually!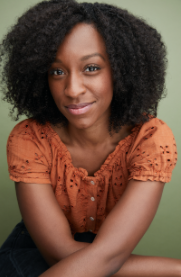 Savannah L. Jackson
Savannah L. Jackson is thrilled to join the Dancing With the Students ensemble online. Savannah is originally from Norman, Oklahoma. She has a Master of Fine Arts in Acting from Temple University and she received her Bachelor of Fine Arts with a minor in Directing from Oklahoma City University. She has worked as a regional actor with Saratoga Shakespeare, The Wilma Theatre, Delaware Shakespeare Company, and The Garry Marshall Theatre. Savannah also has her Teaching in Higher Education certificate and has worked as a teaching artist with Oklahoma Children's Theatre, S.A.Y (Stuttering Association for the Young), and Boys & Girls Club of America. www.savannahljackson.com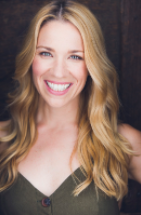 K. O'Rourke (Director of Programming / Lead Ballroom Dance Instructor)
Known as "Ms. K.O." in the classroom and proud to be a DWTS teaching artist since 2008! Ukrainian/Irish. Jersey native. Bicoastal actor. Member Actors' Equity Association and SAG-AFTRA. Recent theater: Cabaret (Bristol Riverside Theater), Dot (People's Light). Barrymore nominations for Best Featured Performance, Detroit (Philadelphia Theater Company) & Taming of the Shrew (Lantern Theater). Barrymore nominations for Outstanding Choreography, Emma (Lantern Theater), It Girl (Simpatico Theater Company), Anna (EgoPo Classic Theater). Russian language learner. Intermediate Spanish. Basic chess player. Former FIFA referee. VIPKid Teacher for English as another language learners. Previous work as a Special Olympics coach and as a Direct Support Specialist at the ARC of Hunterdon County in NJ. Certified yoga instructor. Trauma-informed training March 2022. Consent forward training May/June 2022. Education: AA (Raritan Valley Community College), BA (Montclair State University), MA (Villanova University), MFA (Temple University).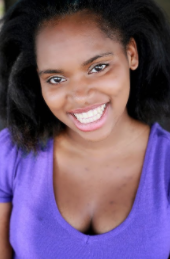 Kiersten M. Adams
Kiersten M. Adams is thrilled to be joining Dancing With The Students for the first time as a Virtual Dance Instructor. This native Philadelphian has studied and performed all over the East Coast. She has worked with people like Troy McLaughin, Heitzman and Reid, and Tracy Thomas honing her skills
Her main focus in the performance world has been with Bright Invention, an organization dedicated to testing the limits of long form improv as a tool to help people from all walks of life. She has appeared in scripted roles such as Aldonza in Man of La Mancha, Magenta in The Rocky Horror Show, and Stuart Little in Stuart Little. She is also familiar with working behind the scenes in costuming, stage management and set creation, among other things. When she isn't performing she is usually involving herself with other forms of art and being a mother. She can be found through https://instabio.cc/kierstenmadams.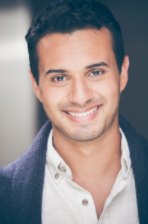 Guillermo Alonso
Guillermo Alonso is excited to be returning to DWTS and help adapt the curriculum for a virtual platform! He is a graduate of the University of Notre Dame and holds a Master of Fine Arts degree from Temple University. As a performer, Guillermo has worked regionally at the Notre Dame Shakespeare Festival, Delaware Shakespeare Festival, and the Pennsylvania Shakespeare Festival. As an educator, he has taught for Temple University, the Delaware Shakespeare Festival, and Dancing With the Students. Guillermo was raised in Mexico, and has recently relocated to Los Angeles.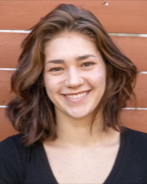 Kat Dillon
Kat Dillon is excited to join Dancing With the Students for the first time this year. She is a NASM certified personal trainer and previously was a children's gymnastics instructor at several locations in Virginia and Pennsylvania. She moved to Philadelphia in 2020 to pursue circus arts. She has spent just shy of two years in a higher education circus program studying dance acrobatics, ballet, physical theater, and various movement styles. Kat can't wait to jump back into teaching.